Leading Internet Marketing Agency.
We're a nationwide company who partners up with local and out of state businesses, working hard to help you meet your goals.
Full-service Digital Marketing Solutions
Most marketing companies do one or two services. Lodestar SEO specializes in all your digital marketing needs.

Operating a successful business in today's world is impossible without customers. Many businesses struggle with how to get more customers and sustain growth for long term success. Organic internet traffic is the modern day yellow pages, and with limitless websites on the internet, it can be difficult for potential customers to find your site online. Lodestar SEO has the tools, training and experience to get your business to the top of the list.
Lodestar SEO is an internet marketing firm that can provide you with the complete set of services you need to lead your market through online Search Engine Optimization methods. With us, you get modern web development, Search Engine Optimization services, and experts with modern tools from Google and Facebook. Our focus is on helping businesses in Katy, The Woodlands, Pearland, Sugar Land, Texas and beyond to use web development techniques to expand their customer base, increase sales, and retain customers for the long haul.
Our marketing company serves any business online looking to grow your business with organic internet search traffic. The geographic location doesn't matter, and with in-depth market research and proven tools, Lodestar will get you found.
Searching for the Woodlands SEO will return lists of companies advertising those services, but if low on the list, your site will not be the one chosen by the potential customers. The question becomes, "how does your site show up first on the list when someone searches for your type of business or service?" Search engines like Google use algorithms when displaying search results, and Search Engine Optimized websites will display on the top of the list. For this reason, the content of your site matters. SEO The Woodlands algorithm should include the right keywords to propagate in the top spots in a search for companies that specialize in generating traffic based on the topic of this search.
Area specific searches like Web Design Katy will return results from companies advertising these services in the Katy, Texas area, but how does Google rank them? Sites are ranked based on relevance, pay per click, and content. Content consists of keywords, or the most common words people use to search a particular business or service. For instance, SEO Katy will return different results than Katy SEO. The reason the results are different is the way the algorithms rank the words and the sites that are set up correctly to be first on the list because their sites have been optimized by a digital marketing Company. Friendly layout is important once the consumers land on your page. Getting the traffic for Pearland Web Design and Sugar Land Web Design is the same process, but requires different keywords and competitive research.
"Lodestar SEO did a wonderful job with our new website. Each phase of the process was handled quickly and professionally. I really appreciate the integrity that they have and the ownership they take in each project."
"Lodestar SEO are excellent and true professionals at their craft. Through co-operative teamwork, they produce results that help your business grow and succeed. Through key optimization of our website, we are seeing increased visibility and top rankings in Google! Highly recommend!"
"I have seen my work flow and business revenue increase with Lodestar. Amy has worked with authenticity and sincerety. I would advise anyone to work with her for growing your business."
How Web Development Contributes to Sales
The key to really taking over in your niche for Katy, Pearland, The Woodlands, and Sugar Land, Texas area is web development from our team. We make sure your website and your online presence work together to create increased internet traffic and higher sales. Our method is proven, and we have lead businesses to the first page of Google, developed profitable ad campaigns on Facebook and Google, and created websites that direct new customers directly to you.

When creating your website design, the first thing we do is make it visible to the people that are looking for your services. Search engine optimization is the process by which we make your business friendly to the most popular search engines. With our proven methods of creating layout and content that boost your ranking on Google and other search engines, our methods and SEO tools lead new customers to your site. This natural and organic website optimization leads you to the top and keeps you there.

We use web engineering, SEO, and/or Facebook and Google Ads to increase the visibility of your site, while making sure your website is user friendly to getting sales leads. We create mobile friendly layouts, because so much of the market right now is determined by people searching for things on their mobile device. Additionally, we use analytics, click-to-call buttons, and contact forms to gather information and get you directly in touch with the people that need your business. When combined, you will see the number of sales leads for your business grow every single day. Calls are coming in, contact information is coming in for you to directly respond, and your business is now easier than ever to find online.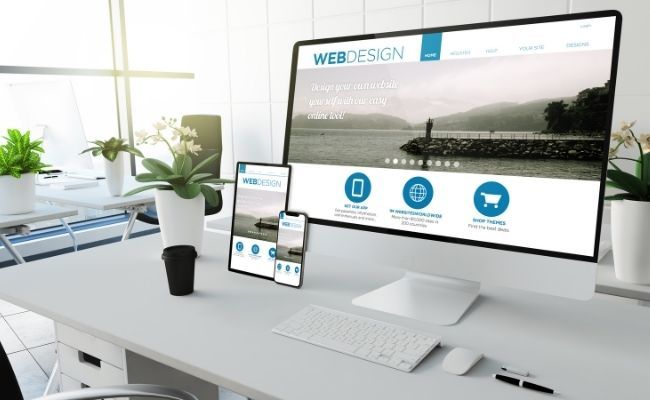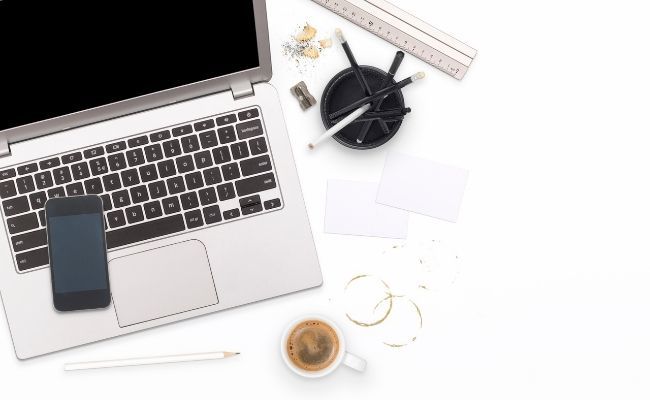 The Best SEO Service Around
In a modern world with a pandemic, social distancing, and reduced foot traffic, the best way to get noticed and keep attracting customers is a solid online presence. It's 2020, and you have heard search engine and website layout mentioned by peers as well as seen it online when looking for marketing services. SEO is widely used to take businesses to number one in their market and we would love to help your company learn about best SEO practices as well as utilize them to grow your business. SEO stands for Search Engine Optimization. When you are looking for a restaurant, roof repair, a tow truck, or really just about any information, you Google it. It's the king of search, but even people that don't use it, use a search engine of some kind to get information. When a word is search engine optimized, this is a technical process that we use to boost your presence on search engine results because we know how Google ranks sites.

Search engines use algorithms to determine which websites are most relevant to the search term that they are using. We have a complete understanding of how those algorithms work, and then we use your website and social media accounts to make sure that your website is the place for Google to send people. When people Google to find, "best seafood Pearland", there are several restaurants around them that they don't see in the search results. With our strategy, we would make sure that restaurant is able to be seen right there on the first page of results, so that you do not lose out on any customers.

Give us a call. We can set up a consultation to provide you with a plan for your business and website. Contact us today to learn more about utilizing best SEO practices for your business.
Google Maps is an overlooked tool for business. When someone is in need of supplies to finish a home improvement project, very often they will go to Google Maps and search, "hardware store", to find the closest hardware stores. There are specific words and phrases that your business and website needs to use on your website to guarantee your site is on top up when people are looking for a business like yours on Google Maps.

Our team knows what to do to guarantee that your business is a top result on Google Maps and a likely click for anyone searching for your type of business. We would love to share more with you about how we can get this done for your business in Katy, Pearland, Sugar Land or The Woodlands through a risk free consultation today.

Pay-Per-Click (PPC), is advertising through Google or Facebook Ads and is an effective short term solution to get noticed online. Lodestar SEO has the knowledge and tools to implement a solid friendly layout with search engine optimization, which will get you on top of the search results.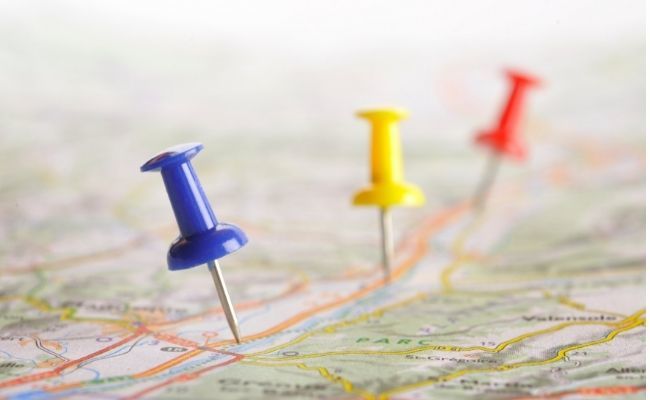 Facebook Ads Drive Traffic
The most visited site on the internet is Facebook. Facebook has so many users that the impact you can have on the social media juggernaut is undeniable. Unfortunately, many people waste money advertising on Facebook because they do not know how to utilize Facebook Ads to generate sales. Even though you get a temporary boost from creating a Facebook Ad, if you do not have the right plan for your ad and using it to generate sales leads, it will not Pay off. Lodestar SEO will create Facebook Ads in Katy, Pearland, Sugar Land, and the Woodlands that are properly targeted and use the analytics from those ads to generate sales for your business in the future. If you're looking for a local digital marketing agency Atlanta, call our friends at Step Above Marketing for a free consult.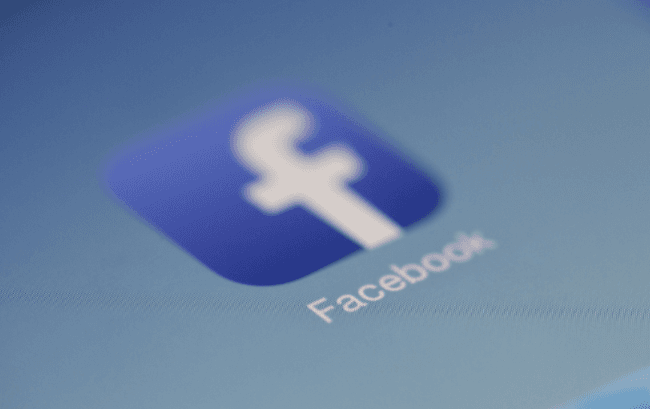 Precise Use of Google Ads Creates Long Term Benefits
In the results for your search terms on Google, you may notice there is a significant section of sites at the top that are actually boosted by Google Ads. Google Ads is a necessary tool for the short term boost that it provides and the guaranteed eyes it gets on your website. However, when used properly this allows us to use the analytics and the increased traffic to convert sales and plan for our future online marketing efforts.

With Lodestar SEO, you get a team that understands digital marketing and web development and will utilize all available tools to make sure that you are successful. Our team is ready to put together a personalized plan for your business when you call us today and set up a free consultation. We look forward to helping you generate sales through revolutionary online marketing.